Home
---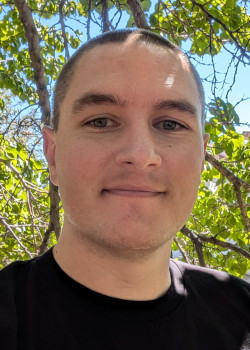 Hello, and, again, welcome to the Computer-Aided Personal Website of Mathias Gibbens. Residing in Albuquerque, NM, I am currently employed at Sandia National Laboratories in a Computer Science Research and Development position. It's a great place to work -- a lot like grad school, but with better pay! You can find out more about my professional interests on the about page.
As a licensed Amateur Radio operator, I enjoy getting on my radio and communicating with people across the world, or across town using traditional voice and newer digital modes. I am also an active Volunteer Examiner and help give license examinations once a month. I have been serving as an officer for the Amateur Radio Caravan Club since November 2017.
Weekends find me flying T-41Cs as I work on getting my private pilot's license as well as volunteering at the City of Albuquerque's Animal Welfare Department.
Feel free to look around my site -- it's pretty sparse, but I semi-regularly add new content and hope you'll find it interesting and/or useful.
Miss Wormwood: What state do you live in?  
Calvin: Denial.  
Miss Wormwood: I don't suppose I can argue with that...